Wave
A highly functional ghost theme dedicated to podcasters and bloggers. Embrace your creativity with ease.
Web audio player
Subscribe links
Podcast + blog integration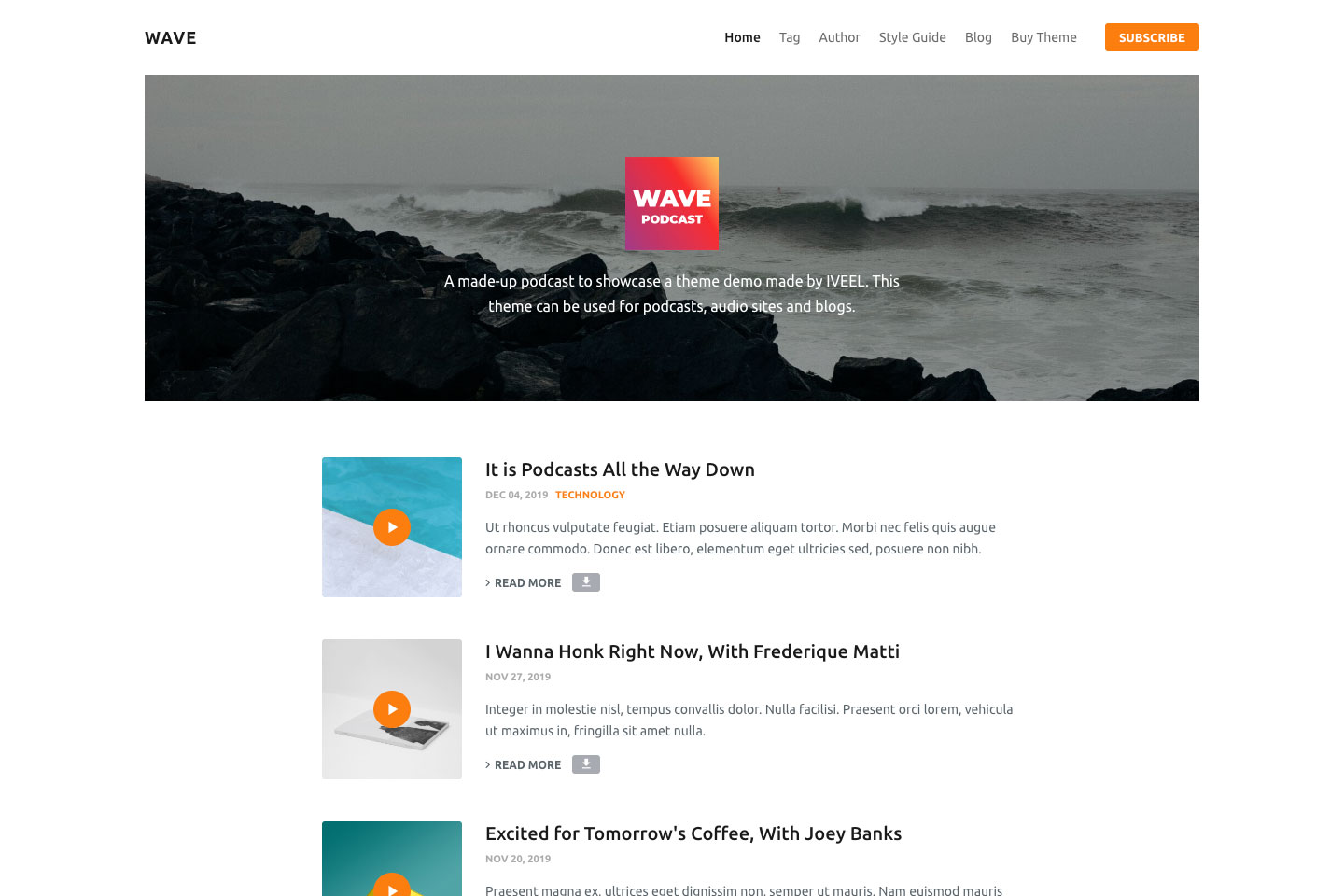 Web audio player
With the integrated web audio player, viewers can listen to audio on your website for a unique, enthralling experience.
Subscribe links
Give your website visitors the ability to easily subscribe to your podcasts, directing them straight from your website to Spotify, Apple, RSS, and more.
Suitable for podcast/blog
The Wave Ghost Theme is capable of showcasing your various creative talents, including your podcast, blog, or both with an effortless set-up.
Downloadable episodes
Provide the option for users to save and download their favorite podcast episodes with our downloadable episodes feature.
Use images & tags for episodes
Categorize episodes with tags and use stylish imagery to emphasize the podcast's topic and capture your audience's attention.
Podcast hosts display
At the bottom of each episode, display the podcast hosts to create a personal introductory experience between the listener and presenters.
Search engine optimization