Dope
A unique tag-based theme to arrange your publications into collections. Keep organized and let your readers explore your publications with ease.
Group posts by tags
Off-canvas section
Custom widgets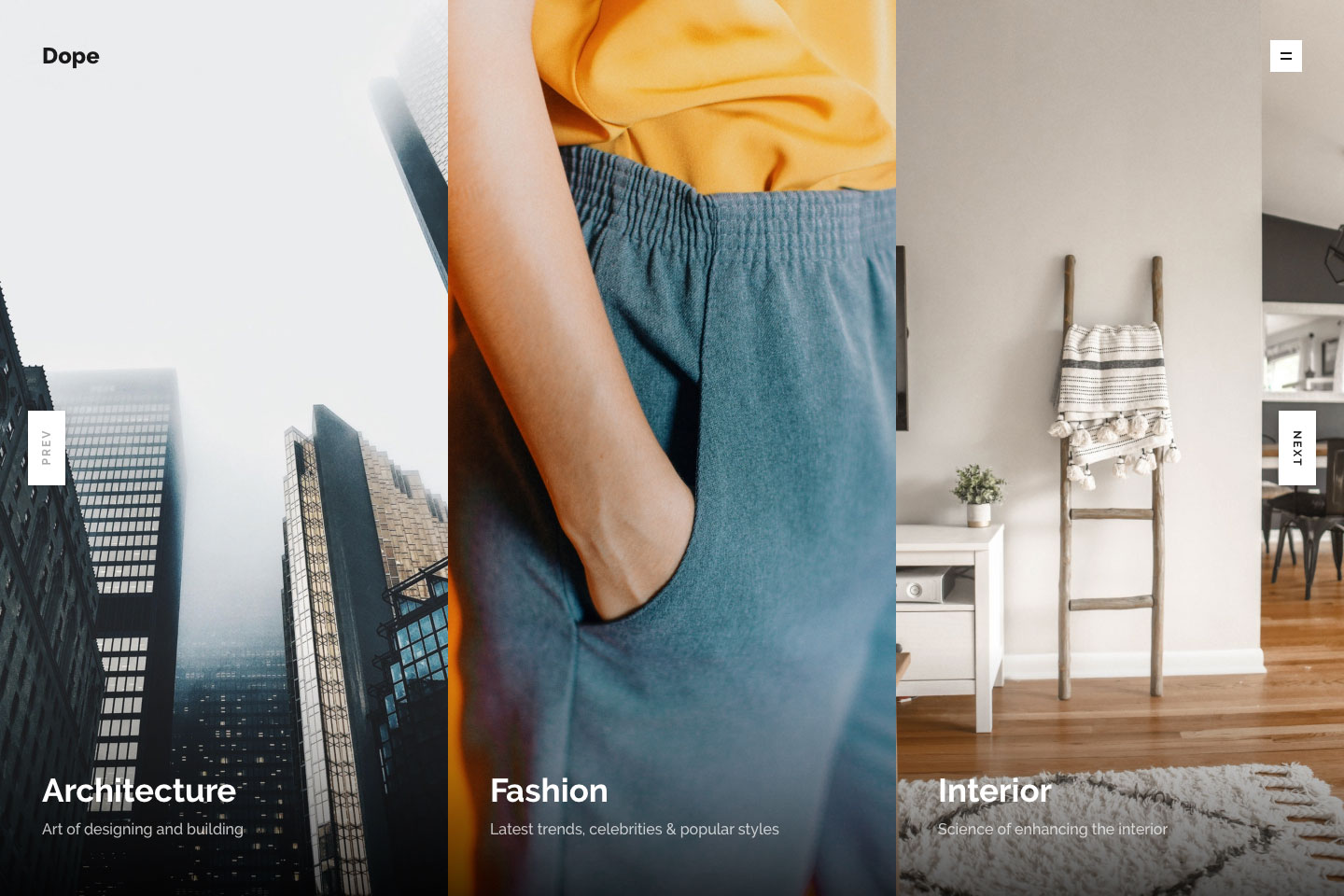 Group posts together
With an easy tag feature, you can group specific posts together to create neat collections that can be displayed on the homepage.
Custom widgets
Application extensions that are customizable, convenient, and have added functionality.
Prominent parallax post
Immerse your audience with a unique and vibrant parallax effect on a special post.
Off-canvas menu
Seamless menu design that slides off-canvas into view for easy navigation.
Related posts
Keep your readers engaged by displaying relevant posts on each post page.
Disqus comment integration
Dope theme has integrated Disqus as the default commenting system; an easier way for your followers to talk about your publications.
Search engine optimization